Best Safety Goggles 2023
20 September 2023 | Sharman
If your work day involves dealing with chemicals, dust, fine particles or sparks, even the most protective pair of safety glasses may not be enough. When dealing with hazards like these, you need the durability and seal around your eyes provided by goggles.
To make it easier to find the right pair of goggles, we've put together this Best Safety Goggles 2023 guide, we're sure you'll find a brilliant and reliable pair!
What Does this Guide Cover?
Best Overall Safety Goggles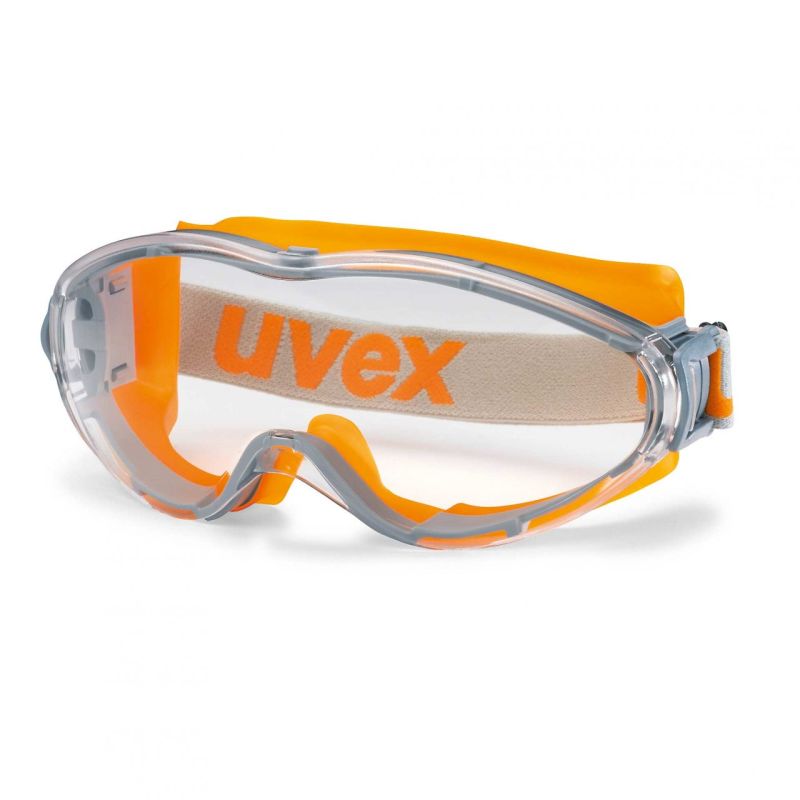 Why We Picked Them...
✔ Offer robust and versatile protection from impacts, hot solids and more
✔ Cushioned seal and ventilated design offer the most comfortable fit
✔ Panoramic lens is resistant to fog and scratch to maintain clear, safe vision
Ideal For...
✔ Dealing with a wide variety of common eye hazards
✔ Warmer climates and work conditions due to ventilated design
Not the Best For...
✗ Gases and other fine particles due to ventilated design (See Our Solution)
✗ All day wear in a lab (See Our Solution)
Our Verdict: Durable, lightweight and extremely versatile, the Uvex Ultrasonic Clear Safety Goggles are our pick for all-round fantastic safety goggles. They're also well ventilated, so prevent your face overheating or fog build up, while the seal is soft and cushioned for the most secure and comfortable fit.
Best Safety Goggles for Construction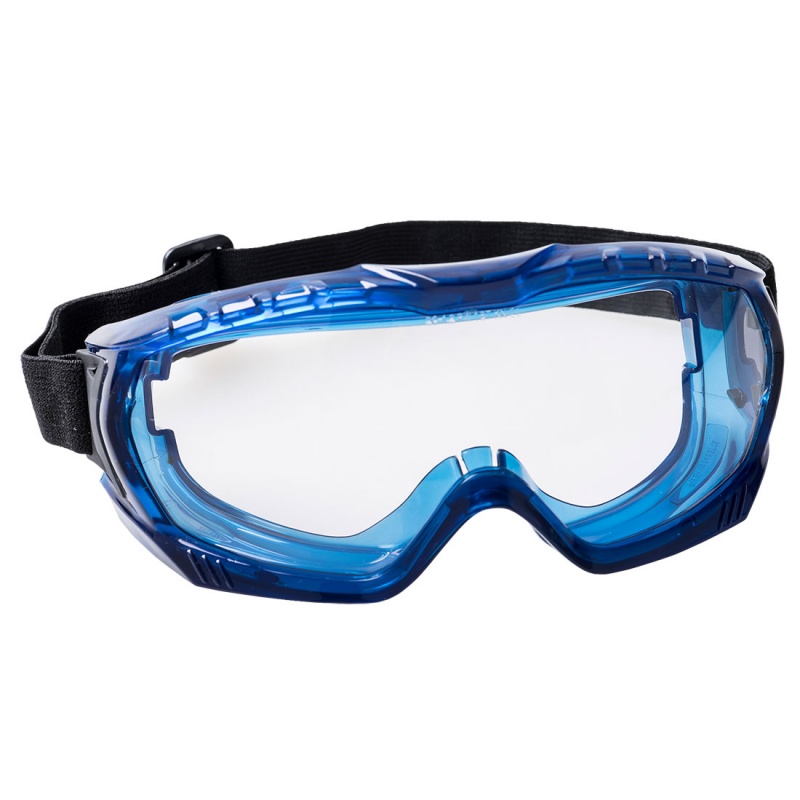 Why We Picked Them...
✔ Tough panoramic lens protects eyes and offers wide field of vision
✔ Unvented design creates air-tight seal so dust doesn't get in
✔ Adjustable elastic headband offers comfortable and secure fit
Ideal For...
✔ Working around fine dust, particles and debris
✔ Variety of physical jobs like construction, mechanics, lab work and more
Not the Best For...
✗ Keeping cool, especially on warm days (See Our Solution)
✗ Welding (See Our Solution)
Our Verdict: When working in construction, you may need protection from dust and fine particles, especially when working with heavy machinery, which is likely to cause airborne debris. Well, these Portwest Ultra Vista Premium Safety Goggles are unvented, offering airtight protection. The large panoramic lens offers a wide field of vision, on top of robust resistance hot liquids and impacts up to 120 metres per second. They're also adjustable with the elastic strap to give you a customised and secure fit.
Best Safety Goggles for Over Glasses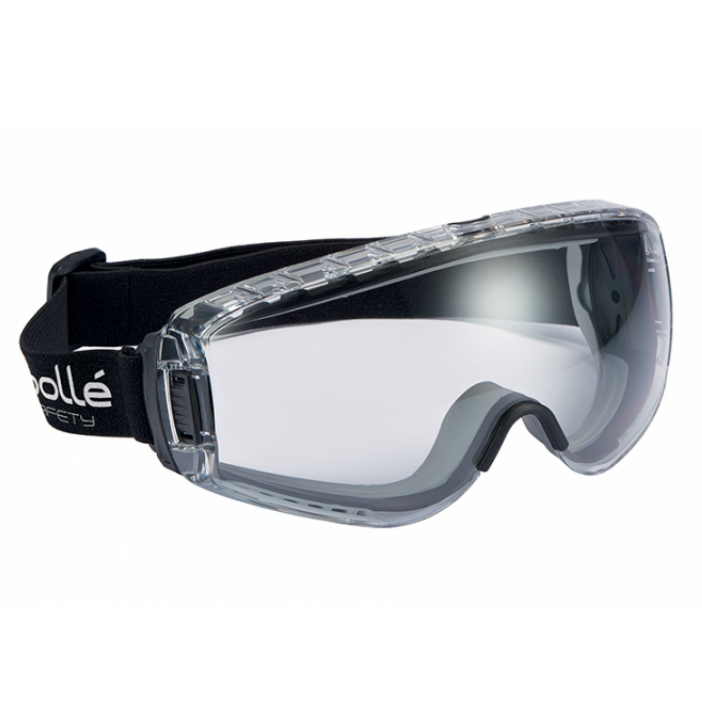 Why We Picked Them...
✔ Wide, rounded design allows for comfortably wearing over glasses
✔ PLATINUM coating for comprehensive anti-fog and anti-scratch properties
✔ Resistant to impacts at 120 metres per second at extreme temperatures
Ideal For...
✔ Protecting both your eyes and glasses during dangerous jobs
✔ Wide and unobstructed vision, even in foggy or misty conditions
Not the Best For...
✗ Lightweight protection (See Our Solution)
✗ Very bright conditions (See Our Solution)
Our Verdict: Even a bulky pair of prescription glasses will fit under the extra-rounded design of the Bollé Pilot Clear Safety Goggles. They'll protect both your eyes and your glasses with a reinforced lens, graded for small object impacts up to 120m/s and featuring and anti-scratch coating. Featuring a strong anti-fog coating, they won't steam up either, even with long-term wear.
Best Goggles for Welding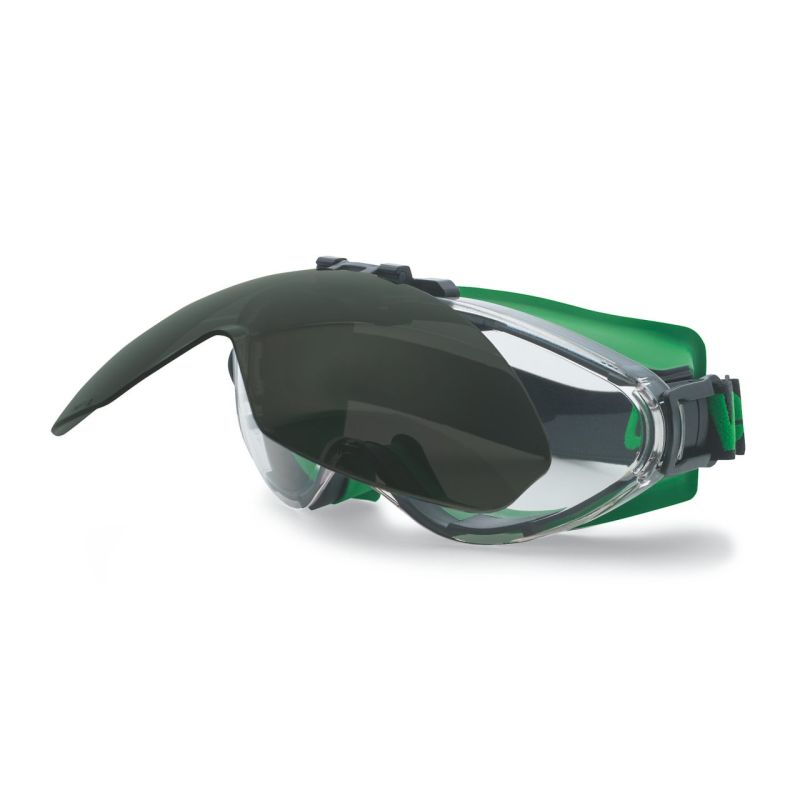 Why We Picked Them...
✔ Fully EN certified for welding, UV and general eye protection
✔ Flip-up welding light shield is convenient and versatile
✔ Resistant to UV, infrared, impact, scratches and chemical splashes
Ideal For...
✔ Welding protection from sparks, burns and molten particles
✔ Robust and versatile protection from variety of mechanical risks
Not the Best For...
✗ Lab work (See Our Solution)
✗ Dusty conditions (See Our Solution)
Our Verdict: Featuring a really convenient flip-up filter, the Uvex Ultrasonic Safety Goggles let you instantly switch from clear vision to welding-ready. The single wide lens also offers a panoramic view, as well as robust protection from impacts, sparks, UV and more. They're a brilliant choice for welding jobs where you don't need full face coverage, as well as being useful for wide variety of other dangerous jobs.
Best Lab Safety Goggles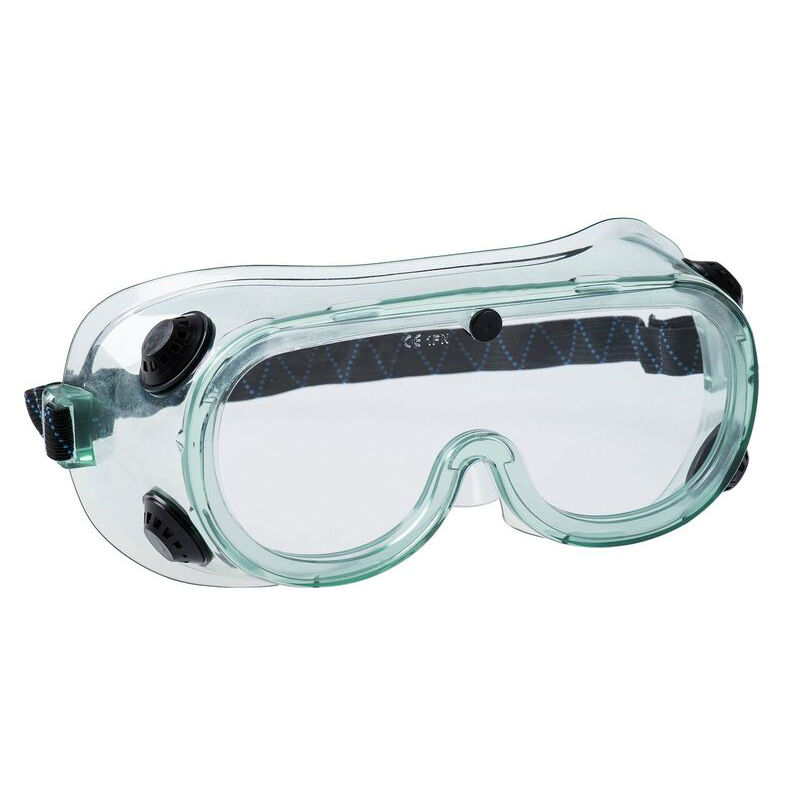 Why We Picked Them...
✔ Acetate material is tough, super lightweight and chemically resistant
✔ Completely clear design with single lens for maximum visibility
✔ Indirect ventilation prevents fogging up without exposing eyes
Ideal For...
✔ Lab work and medical testing
✔ Working with chemicals and around electrics
Not the Best For...
✗ Mechanical resistance and physical jobs (See Our Solution)
✗ Sunny conditions (See Our Solution)
Our Verdict: Working in a lab often requires you to wear protective goggles all-day, but probably won't involve mechanical hazards like sparks or concrete dust. These Portwest Clear Chemical Safety Goggles are made of acetate, which is really light, but offer the chemical resistance needed for lab work. The sides of the lens are completely clear, giving you a wide panoramic field of vision. They're also indirectly ventilated, preventing mist build up, but without exposing your eyes.
Best Tinted Safety Goggles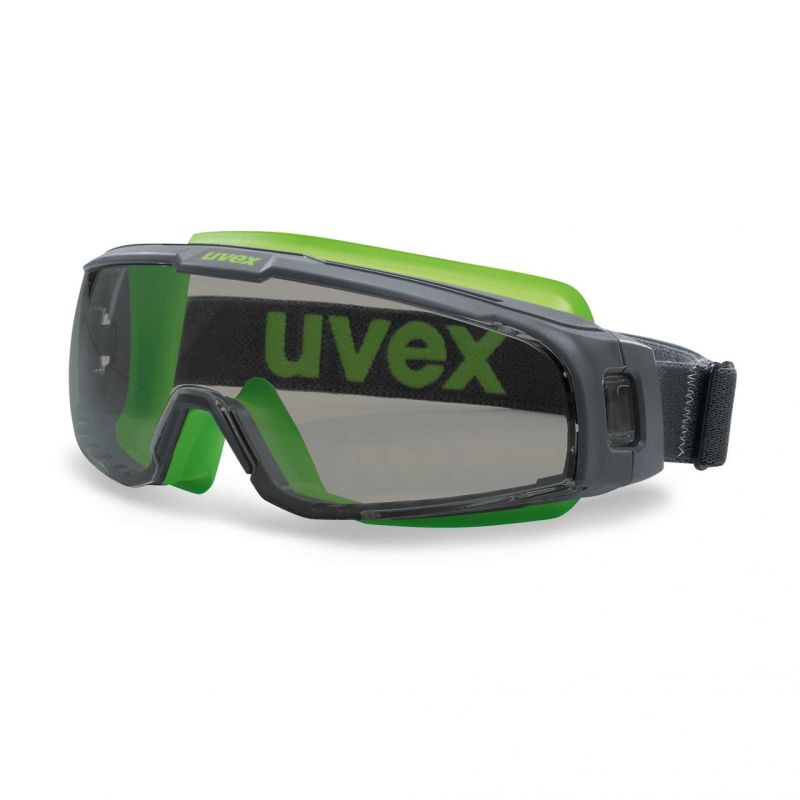 Why We Picked Them...
✔ Light tint offers UV and sun glare resistance, but retains clear view
✔ Protect eyes from liquid splash, chemical and dust with enclosed design
✔ Ergonomic, ventilated and low-pressure design for lasting comfort
Ideal For...
✔ Robust eye and brow protection from from a variety of hazards
✔ Working around with liquid splash, chemical and dust risks
Not the Best For...
✗ Overcast weather and working at night (See Our Solution)
✗ Lower risk indoor work and lab work (See Our Solution)
Our Verdict: A pair of tinted goggles like these Uvex Sun Glare U-Sonic Goggles are a brilliant option when working with higher level hazards in bright conditions. They offer versatile protection with robust resistance to impacts, chemical splash, dust and fog. Featuring an adjustable and ergonomic design, they also comfortably shape to the wearer's face with a low pressure fit.
Clear and Protected Vision
We've highlighted some brilliant goggles here, sure to help you get the job done safely and comfortably. But when it comes to eye safety, it's good to be sure! So if you're still on the hunt for great goggles, why not have a look at the our full range of safety goggles.
Have any more questions about safety goggles or just have something to say? Let us know in the comments section down below!