Introducing the Guard Dogs Range
22 May 2018 | Admin
Guard Dogs' range of Safety Glasses focus on quality as a priority. Designed for strength, comfort and durability the Guard Dogs range of products offer high quality eye protection in even the most extreme conditions, whether that's in an industrial or domestic setting. Each product in the range utilises FogStoppers technology, preventing moisture build-up and fogging, for added safety and convenience. As such, they're an ideal choice if long lasting protection is a necessity.
With three high-quality options to choose from, you might be asking "which one should I choose?". Our experts at SafetyGoggles.co.uk are here to help you out, giving you an oversight into which glasses will suit your needs best!
Guard Dogs Bones Xtreme 1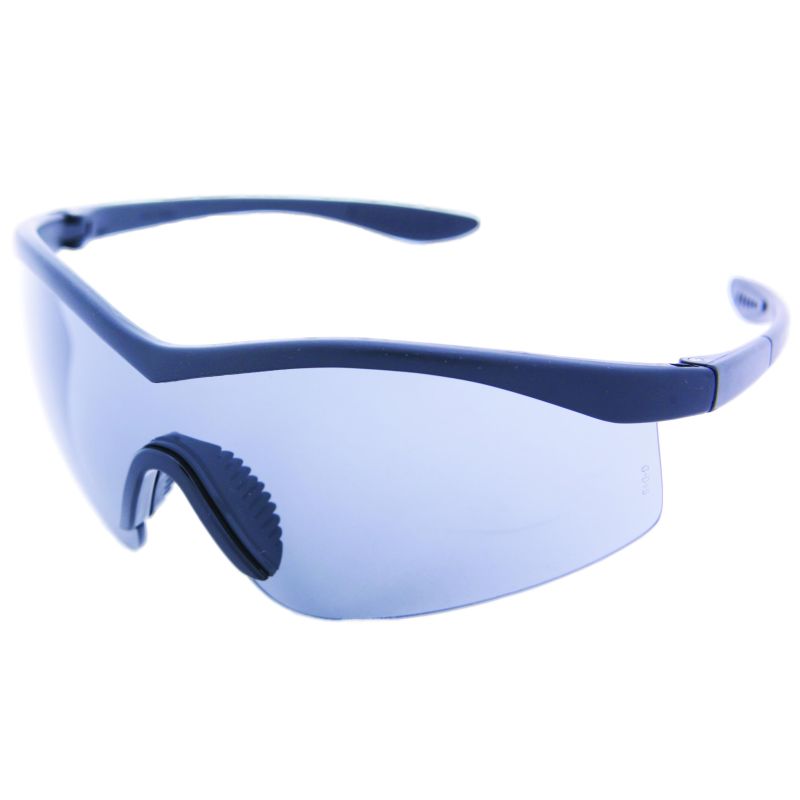 The Guard Dogs Bones Xtreme 1 Safety Glasses offer bare bones protection against dust, grit, industrial particulates or any other hazards that may come your way. Despite being the most basic model in Guard Dogs range, the Bones Xtreme utilise optical grade polycarbonate lenses, offering distortion free protection. Providing 99% UV protection, the Bones Xtreme are designed for comfort and all-encompassing protection through their cushioned wrap around frame. Available in four different colours (clear, smoke, golden, and amber) the Bones Xtreme's lenses are quickly and easily changed for maximum adaptability.
Key Features: Provides bare-bones protection, most cost-effective choice in the Guard Dogs range, available with four lens colours
Guard Dogs PureBreds Xtreme 1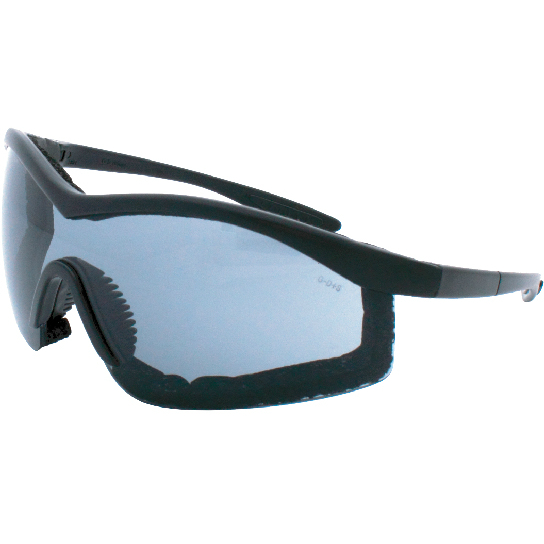 The PureBreds Xtreme 1 safety glasses offer all the features and protection of the Bones Xtreme 1 glasses, with the additional security of a head strap. The PureBreds Xtreme "restraint strap" helps to keep your glasses securely in place, giving you additional peace-of-mind when it comes to your safety.
Unique to the PureBreds, the patented Elemental Deflectors seal the eye region for maximum level protection in extreme conditions. As such if extra protection is necessary, the PureBreds Xtreme 1 safety glasses offer an added level of security. The PureBreds Xtreme 1 are also available in four different colour options lenses including clear, smoke, golden and amber.
Key Features: Restraint strap for better security, sealed design protects against airborne particles, available with four lens colours
Guard Dogs G100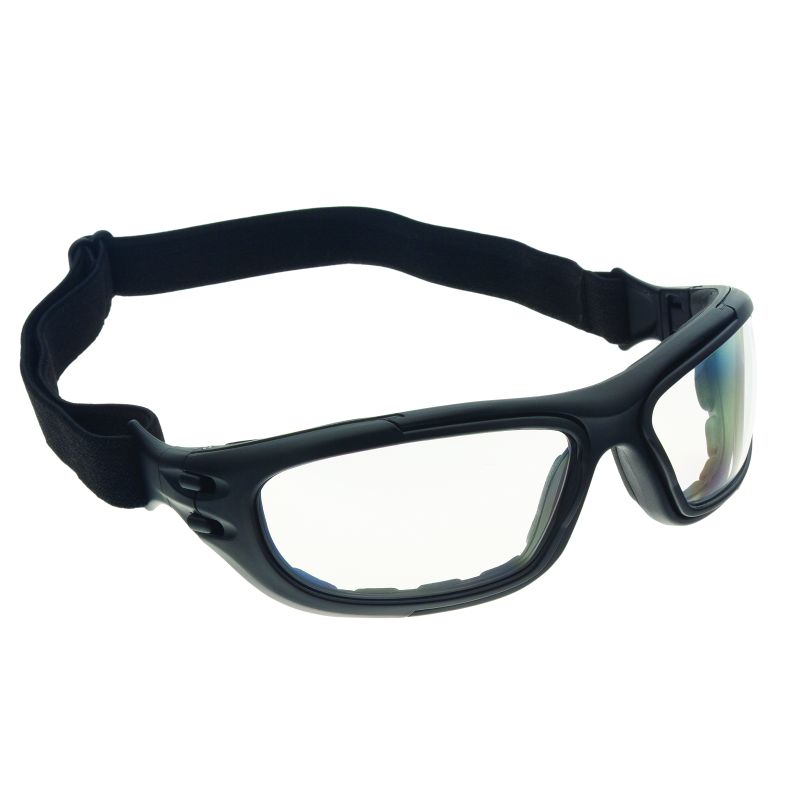 The G100 Safety Glasses offer maximum level protection for almost all situations, even meeting MIL-PRF-31013 US Military standards for the highest standard of protection. With an interchangeable temple strap system providing added security when needed, the G100 safety glasses again utilise optical grade polycarbonate lenses for distortion-free protection. Offering 99% UV protection the G100 safety glasses are available with clear, smoke and indoor/outdoor replaceable lenses for use in all situations. The G100 Kit also provides a variety of lens colours along with a case and goggle strap for protection and convenience wherever you are.
Key Features: Replaceable lenses for better value, military-grade protection, available in a kit with strap, lenses and case
Which One's For You?
The Bones Xtreme 1 offer basic protection in the majority of situations. Comfortable, resilient and durable the Bones Xtreme 1 safety glasses are an excellent choice for long-lasting protection. For an extra level of security in more extreme situations the PureBreds Xtreme provide increased protection particularly through the patented elemental deflectors that seal the eye region from airborne particles. The PureBreds Xtreme also come with a restraint leash provided, for safety and security in high pressure situations. The G100 safety glasses utilise a slightly different design from both the Bones and PureBred Xtreme models, which provides a greater level of protection.
Choose The Eyewear that Suits Your Needs!
Overall for light and comfortable protective eyewear the Bones and PureBred Xtreme models are generally ideal. For more specialised protection the highly robust G100's may be the best option. However with different lenses offering different specifications, it's important to choose the protective eyewear that best suits you!