Thursday, 6 May 2021 | Admin
Polarised and UV Resistant lenses are two types of popular lenses, but what's the difference between them? Read this blog to find out more.
Thursday, 25 March 2021 | Admin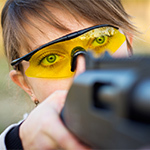 There's no better feeling than aiming down the sights, but as your eyes are one of the most vulnerable parts of your body, we recommend a pair of our Best Shooting Glasses.
Monday, 8 February 2021 | Admin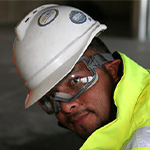 With a large portfolio of protective eyewear, it can be hard to decide which pair of MCR Safety specs are right for you. At SafetyGoggles.co.uk, we've consulted our experts and collated a comprehensive Buying Guide to MCR Safety Eyewear.
Tuesday, 2 February 2021 | Admin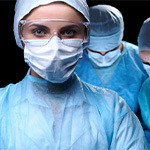 One of the main issues with standard safety goggles is a lack of anti-fog treatment, which can cause misted visuals and discomfort. That's why we've collated a list of our Best Anti-Fog Goggles to help you find the right pair of goggles for you or your business.
Wednesday, 27 January 2021 | Admin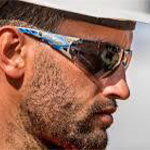 Riley's award winning range of eyewear can be difficult to navigate if you don't know what you're looking for. We've used our expertise to create this buying guide, so you can easily choose the right pair of Riley Spectacles.
Thursday, 13 December 2018 | Admin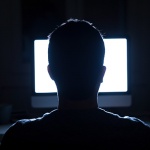 Here at SafetyGoggles.co.uk we're concerned about exposure to blue light from TVs, LED lights, CFL bulbs, laptops, mobile phones, and tablets, with the close distance between your eyes and the transmitter leading to worrying links between exposure and a lack of sleep, eye damage, and other health problems. This article explains the Effects of Blue Light and how to prevent blue light from causing damage to your eyes.
Thursday, 23 August 2018 | Admin
Safety glasses come in many different shapes and sizes, and one of the biggest variants in the type of glasses that we offer is lens colour. Different coloured lenses react differently to different types of light. Some lenses filter out bright, visible light, while other lenses protect against harmful invisible light such as UV, infrared or blue light. We have created this Visual Guide to Our Lens Colours, to help you make an informed choice when it comes to choosing the right lens colour for the job.
Monday, 13 August 2018 | Admin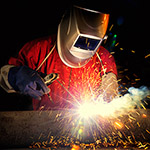 Welding is one of the most dangerous industrial applications. To prevent injuries, welders are required to wear personal protective equipment (PPE), usually in the form of heavy leather gloves, aprons, and, of course , protective eyewear. Here at SafetyGoggles.co.uk we offer a broad range safety glasses, goggles, face shields and helmets that are suitable for use during welding. To help you with finding the right safety equipment for your needs, we've come up with our own list of Best Welding Protection products that includes everything from eye to head protection.
Tuesday, 31 July 2018 | Admin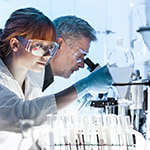 Working in a lab involves handling potentially dangerous equipment or chemicals that can be damaging not only to your skin, but your eyes as well. While protective eyewear in laboratories is not optional, it is largely up to you to find the pair of safety goggles that meets your specific needs. To make the job of searching for the ideal goggles a bit less time consuming, we've come up with this list of the Best Lab Goggles.
Wednesday, 25 July 2018 | Eugene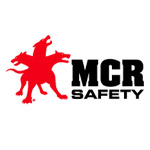 Making sure your eyes are protected on the job isn't a choice – it's a necessity. That's why, when choosing your eye protection, you need to consider more than just how your glasses and goggles look, and think about the protection they provide. Choosing a brand you can trust is half the battle, which is why at SafetyGoggles.co.uk, we're glad to have MCR Safety on board. Sleek, stylish and above all safe, these are our experts' picks of the Top 5 MCR Safety Glasses and Goggles.