Best Welding Protection
8 August 2023 | Sharman
From construction, to engineering, maintenance and much more, welding is common in a number of industries. It can also be incredibly dangerous because of risks like heat, sparks and extremely bright light, so wearing the right eye protection is essential.
What you wear for protection will depend on the job you're doing, as well as your own personal preference, but we've put together this Best Welding Protection guide to help you find what you're looking for.
What Does This Guide Cover?
Best Goggles for Welding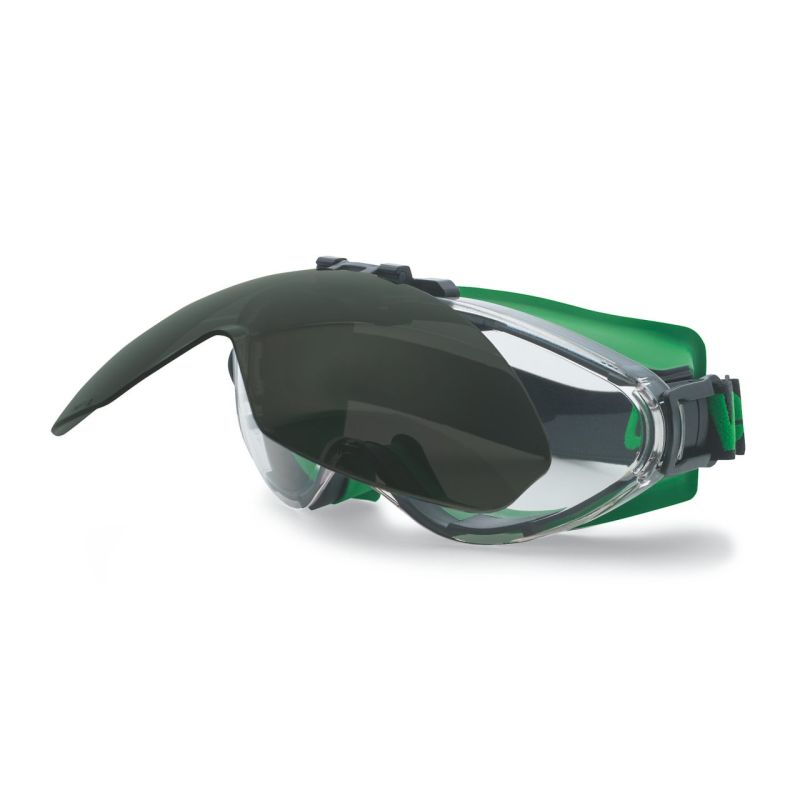 Why We Picked Them...
✔ Flip-up welding light filter makes them extremely versatile
✔ Wide single lens design provides a panoramic field of vision
✔ Fully EN certified for welding, UV and general eye protection
Ideal For...
✔ Medium level welding, burn and particle risks
✔ Versatile protection from variety of mechanical risks
Not the Best For...
✗ Best value protection (See Our Solution)
✗ Full-face coverage (See Our Solution)
Our Verdict: With a really convenient flip-up filter, the Uvex Ultrasonic Safety Goggles let you instantly switch from clear vision to welding-ready. The single wide lens also offers a panoramic view, as well as robust protection from impacts, sparks, UV and more. They're a brilliant choice for welding jobs where you don't need full face coverage, as well as being useful for wide variety of other dangerous jobs.
Best Glasses for welding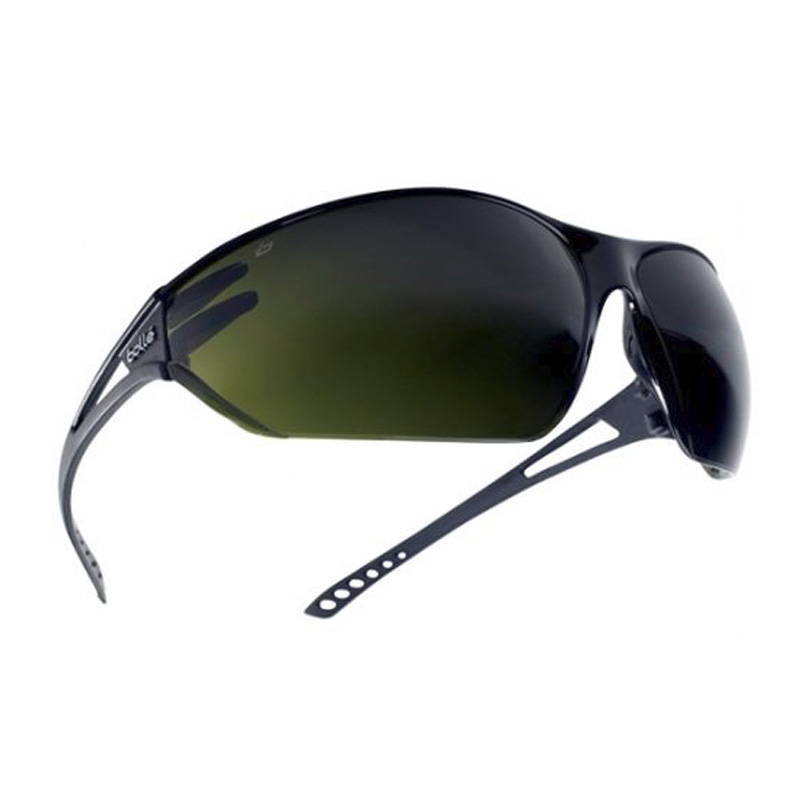 Why We Picked Them...
✔ Lightweight and comfortable enough for long-term wear
✔ Polycarbonate is resistant to scratch and impact at extreme temperatures
✔ Available in three different welding shade levels for specialised use
Ideal For...
✔ Lower risk and more intricate welding applications
✔ Comfortable all-day wear, even when not welding
Not the Best For...
✗ Higher impact protection (See Our Solution)
✗ Full face coverage (See Our Solution)
Our Review: Just looking at the Bollé Slam Welding Safety Glasses, you'd be forgiven for thinking they were a normal (but stylish) pair of sunglasses. But on top of UV protection, they also offer shade level 5 protection, ideal for light flashes and sparks. They won't protect you from molten risks and leave most of your face exposed, but they're perfect for low risk welding, as well as other mechanical risks.
Best Face Shield for Welding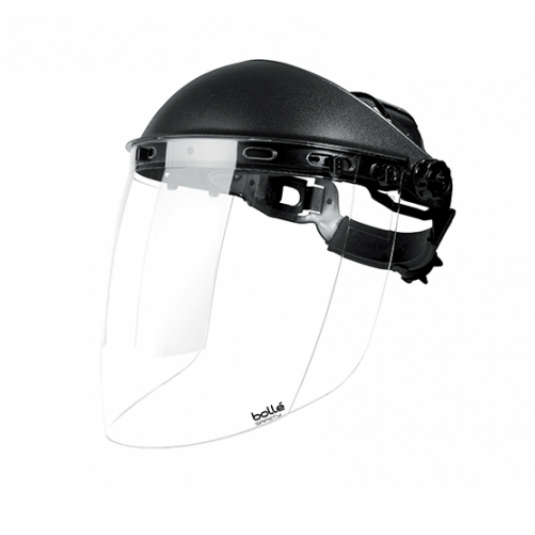 Why We Picked Them...
✔ 180° of unobstructed vision with wide and comprehensive protection
✔ Adjustable headgear and brow guard offer secure and comfortable fit
✔ Visors are robust, affordable and easily changeable with wear
Ideal For...
✔ Protection from debris, liquid, molten metal and extreme temperature impacts
✔ Wearing over welding or prescription glasses
Not the Best For...
✗ Welding light and brightness protection (See Our Solution)
✗ Complete head coverage (See Our Solution)
Our Review: The Bollé Sphere Face Shield SPHERPI is great for intricate metalwork as the 180° clear lens offers the widest, most unobstructed view. Unlike the other eyewear in this guide, the visor isn't tinted, which preserves your vision but makes it unsuitable for really bright sparks. On the other hand it's extremely versatile, suitable for chemical, electrical and thermic risks.
Best Helmet for Welding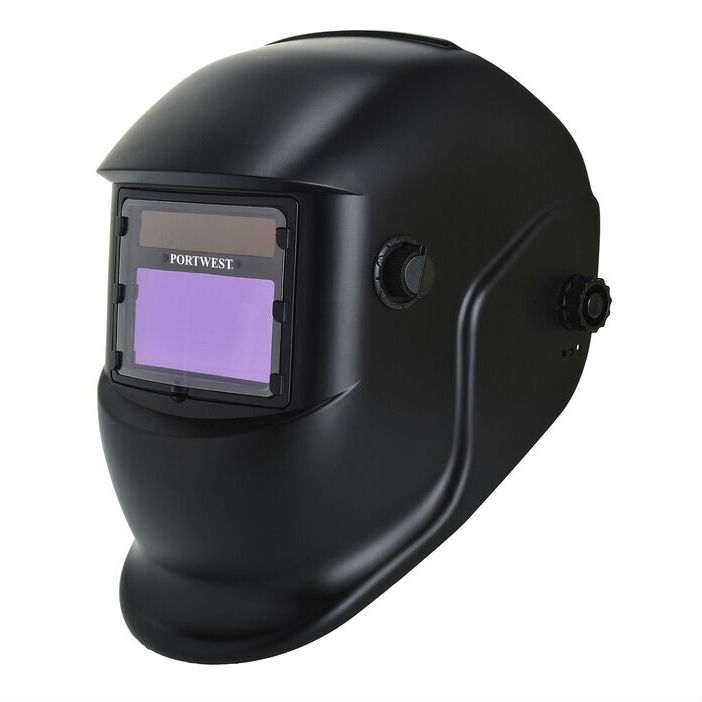 Why We Picked Them...
✔ Auto-darkening LCD filter switches from light to dark when welding
✔ Incredibly durable build for reliable protection that covers whole head
✔ Four-point adjustable harness offers most comfortable and secure fit
Ideal For...
✔ The highest risk welding jobs including arc welding
✔ Other dangerous tasks like metalworking and plasma cutting
Not the Best For...
✗ Lower risk welding applications (See Our Solution)
✗ Visibility (See our Solution)
Our Review: If your work involves heavy duty and high risk welding, the Portwest BizWeld Plus Welding Helmet is the welding protection you need. It's certified for robust resistance to the physical and light risks of welding, features smart, auto-darkening sensors, as well as a low-battery indicator, all at a brilliant price.
What Level of Protection do you need?
Minimum Welding Protection: A great pair of welding glasses will give your eyes robust protection from sparks and debris, while providing a comfortable fit and a clear field of vision. However they will leave the rest of your face exposed and at serious risk.
Medium Welding Protection:

If you're looking for a little more protection, welding goggles shield not only your eyes, but also your brow and the area around your eyes. With a wide, single lens, they also offer a clear, panoramic view.
A level below a full helmet, but offering complete face coverage, a welding face shield is another great intermediate option. It offers a fantastic view, but as the bulk of the design is lens, often not tinted, it's not suitable for heavy duty welding.

Maximum Welding Protection: At the other end of the spectrum, a welding helmet covers your whole head for maximum safety, while offering even greater light and heat protection, as well as other useful features like an LCD filter.
Please note: Whatever level of protection you need, it's vital to check which safety standards your welding protection meets, to make sure you've got the right equipment.
Not Feeling Sparks Yet?
Finding the best option for you isn't easy, so we understand if you haven't found what you're looking for yet. For more options, why not have a look at our welding categories:
Have any more questions about welding protection or just have something to say? Let us know in the comments section down below!