Best Anti-Fog Goggles 2023
23 January 2023 | Admin
Now more than ever, there's increased demand for reliable PPE, including protective eyewear that doesn't fog up when wearing face masks. One of the main issues with standard safety goggles, however, is a lack of anti-fog treatment, which can cause misted visuals and discomfort. That's why we've collated a list of our Best Anti-Fog Goggles to help you find the right pair of goggles for you or your business.
What Goggles Are Available?
In this blog we're going to look at a number of anti-fog goggles, each with their own specialised functions. All of our products have been treated with anti-fog technology and have been selected according to both expert and customer opinion. You can select a product from the list below if you know what you're looking:
Best All Round Anti-Fog Goggles
Bollé Cobra Clear Safety Goggles COBFSPSI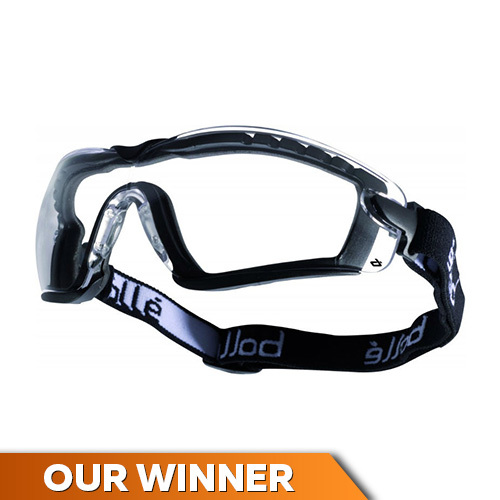 ​The Pros:
Uncompromised 180° panoramic visual field
Comfortable foam padding around the eyes
Adjustable strap for fixation of goggles
Scratch resistant and protection against low energy impacts
The Cons:
EN Standards:
Editor's Review: The Bollé Cobra Safety Goggles offer an all round set of attributes, despite not being the strongest in either field. Reliable anti-fog/scratch protection with resistance to minor impacts and UV400 light.
Best Comfortable Anti-Fog Goggles
Uvex Ultrasonic Clear Safety Goggles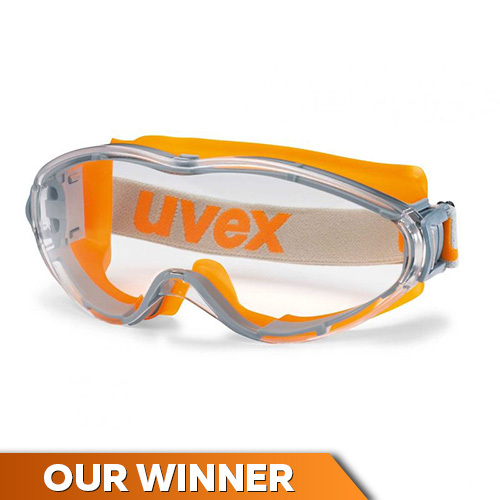 The Pros:
Ergonomic frame design prevents pinches and presses
Optimal level of ventilation keeps area around eyes pleasant
Lenses can be easily replaced if broken so you can keep using the goggles
Patented scratch protection technology across the board
The Cons:
EN Standards:
Editor's Review: Long shifts in goggles can be extremely uncomfortable for the skin - that's where the Uvex Ultrasonic come in. Ventilated with an ergonomic frame, they combine soft and hard components for the better.
Best Functional Anti-Fog Goggles
Bollé Atom Ventilated Safety Goggles ATOAPSI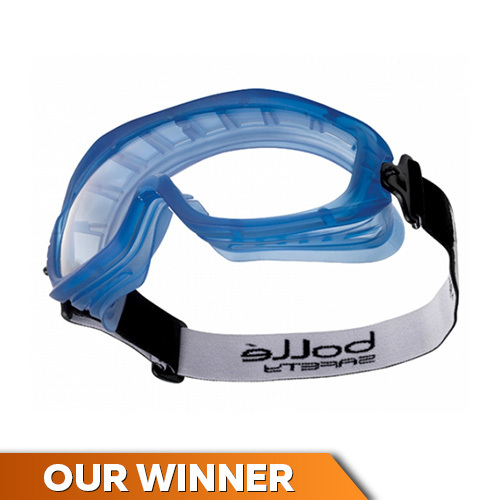 The Pros:
Ventilated panoramic lenses for maximum user comfort
Prescription glasses can be worn beneath
Refined lightweight design with universal strap
Compatible with respiratory masks for lung protection
The Cons:
EN Standards:
Editor's Review: We think the Bollé Atom Goggles are the handiest, most compatible goggles available. Don't take our word for it though. Their lightweight design and glasses/mask compatibility speaks for itself. These goggles are also available in a sealed form for dangerous and contaminated areas.
Best Cost-Effective Anti-Fog Glasses
UCi Solomon Clear Safety Glasses with Neck Cord I707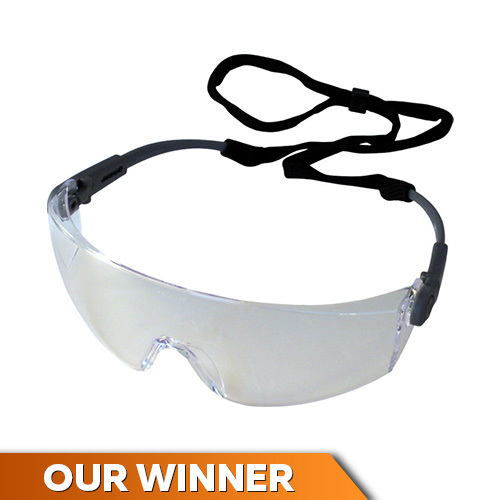 The Pros:
Most cost-effective glasses with anti-fog protection
Durable polycarbonate lenses and TPR rubber frame
Neck cord allows for secure attachment and prevents slippage
Arms are full adjustable for a secure fit
The Cons:
EN Standards:
Editor's Review: In times of crises and pandemics, it's important that companies are able to fortify themselves with all-round effective eyewear at a price that is reasonable. The UCi Soloman Glasses provide anti-fog protection with a non-slip neck cord, all at an affordable price that is perfect for bulk buying.
Best Anti-Fog Lab Goggles
Portwest Clear Chemical Safety Goggles PS21CLR

The Pros:
Acetate lenses optimised for working with chemicals
100% metal free design for safer working
Indirect ventilation prevents fogging and reduces contamination
Can be worn over prescription lenses
The Cons:
EN Standards:
Editor's Review: Working in a laboratory environment with harmful chemicals makes it doubly important to ensure your eyes are clear and protected. With robust acetate lenses and a 100% metal free design, the Portwest Goggles PS21CLR are perfect companions for chemists, industrial workers and labs.
Choosing Your Anti-Fog Goggles
We hope this guide has helped you find a suitable pair of anti-fog goggles. See our full range of Anti-Fog Goggles to find more available products.
If you have a recommendation or have tried a pair of our goggles, let us know which spectacles you've been using and why you like them in the comments below!