What's the Difference Between Polarised Glasses and UV Protection Glasses?
6 May 2021 | Admin
If you're choosing a pair of safety glasses, you'll know hard it is to find the right pair among hundreds of different brands. One of the main factors you will want to consider of course, is the level of protection they offer. Sunlight poses a real threat to those in bright and sunlit conditions, especially as Ultraviolet light (UV) has been proven to cause corneal problems and distorted vision. This can be dangerous for those with jobs based in bright and reflective workplaces.

What Is UV Light?
Invisible to the naked eye, UV light consists of waves of electromagnetic radiation produced by the Sun. There are three types of UV light which are measured in nanometres (nm):
UVA Rays: These rays can pass through the cornea and cause cataracts
UVB Rays: These can cause corneal issues, distorted vision and "snow blindness"
UVC Rays: These are the most harmful of UV rays but they are mostly blocked by the ozone layer
Do You Need UV Protection On Glasses?
Yes, if you work in bright environments, it's worth wearing a pair of UV Resistant Glasses, which are glasses treated to protect against UV radiation. There are however, other pairs of glasses on the market that provide purportedly similar qualities, specifically Polarised Glasses.
What Are Polarised Lenses?
Polarised lenses are specifically designed to only allow light waves through the lens at a single orientation. Ordinarily light waves come at your eyes from all sorts of angles due to reflections, but polarised lenses align the light coming through. The effect of this is that these types of lenses are able to cut out glare. While this does not make the sun any less damaging to your eyes, but it removes the very harsh points of reflection you see from things like water and glass.
UV Protection vs Polarised
To help you decide between what's best suited for the task at hand, we've chosen two pairs of our own safety glasses to help highlight the differences: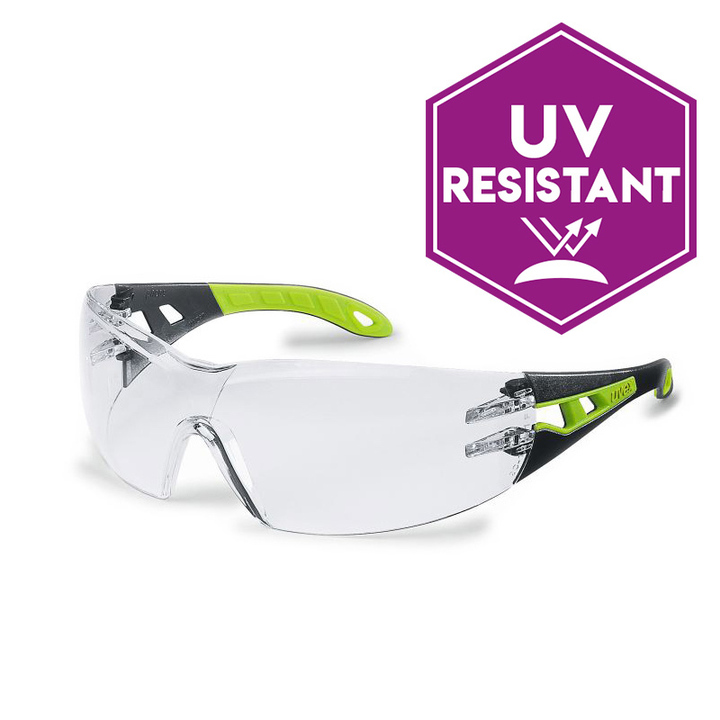 Product Name
Standards Met:
EN 170: Personal Eye Protection with Ultraviolet Filters
EN 166: Personal Eye Protection
Why Choose These...
They provide 100% UVA, UVB and UVC protection up to 400nm
Special liner protects against fog and scratches
Slender geometry is compatible with hard hats
Who Are These Glasses Good For?
Builders and construction workers
Indoor/outdoor settings with moderate light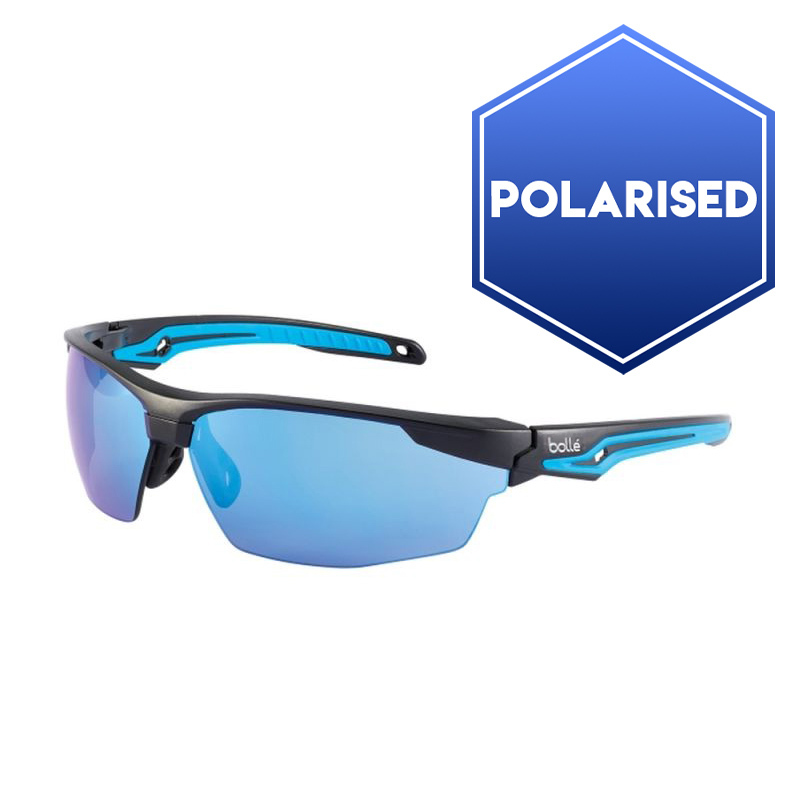 Product Name
Standards Met:
EN 172: Personal Eye Protection Against Sun Glare
EN 166: Personal Eye Protection
Why Choose These...
Polarised lenses reflect light, allowing for superior vision
These lenses are also tinted blue for blue light protection
Designed to protect against extremely hot temperatures
Who Are These Glasses Good For?
People driving long distances
Offshore workers and mariners
Our Conclusion
If you're someone who works in an outdoor environment all day, we recommend choosing a pair of our UV Resistant Glasses. There's really no reason you shouldn't be protecting your eyes against harmful UV light rays. If you're someone who works in a workplace where there is a lot of reflections, primarily snowy and sea environments, we recommend choosing a pair of Polarised Glasses.
What Glasses Are Available?
If you're interested in our Polarised Glasses for a specific task, why not check out our Sailing Glasses and Fishing Glasses categories? Likewise, if you're interested in our UV Resistant Glasses, we have many variations available in our Construction Glasses and Builders Glasses categories.
If you have a recommendation or have tried a pair of our glasses, let us know which spectacles you've been using and why you like them in the comments below!